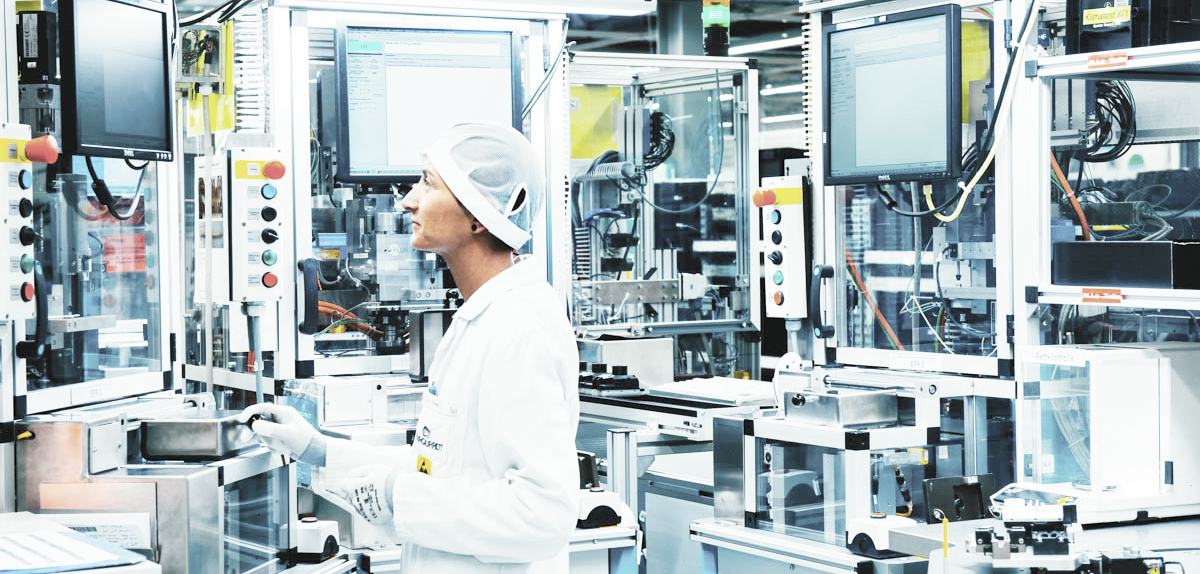 Marquardt GmbH
Marquardt: The Potential Lies in the Early Phase of the Product Emergence Process
16.01.2018
50 Years of Using MTM at Marquardt

Marquardt GmbH, one of the world's leading manufacturers of electrical control systems for things like vehicles, electrical tools and domestic appliances with about 10,000 employees and annual sales of more than EUR 1 billion, is one of the oldest member corporations in the Deutsche MTM-Vereinigung e. V. The family business based in Rietheim-Weilheim in Swabia has been using the MTM-1, MTM-UAS and MTM-Logistics process building block systems as well as the MTM-based ProKon procedure (design that is suitable for production) and the MTM TiCon software to design and optimize its work system for 50 years. The MTM standard is no longer just in demand here at home in Germany at Marquardt, but also particularly at business locations in Romania, Tunisia, Macedonia, the USA, Mexico, China and India, where the proportion of manual assembly work (about 80 percent) is far higher than in Germany.

MTM key users deployed around the world
Karl Jung, who is responsible for the Time Study department and has been working for Marquardt for 16 years, is a trained MTM Practitioner. He looks after issues like the internal training of the MTM key users – at the international business sites too. There is now an industrial engineering department at each factory worldwide and it determines the standard processes and appoints MTM key users. "One of the most important tasks handled by the team trained in MTM at the Marquardt Group is to explain the benefits of assessing and designing processes with MTM to the employees and pushing ahead to achieve corporate-wide, standard thinking and acting."

Transparency is the essential issue
"MTM has been an important building block at Marquardt for more than 50 years so that the company can design product lines in the best possible way and continually subject them to evaluation in terms of their efficiency", Jung emphasizes. "That's why it's also so important for employees ranging from those in production planning to calculations and design and even production and controlling to be able to read a planning analysis prepared with MTM-UAS (MTM-UAS is the process building block system most commonly used at Marquardt) and understand changes solely by using the key figures derived from the analysis. Transparency is the essential issue", says Jung.

Up to 15 percent more value added with ProKon
The comprehensive work design process with MTM entails the need to design workplaces to meet ergonomic requirements. "Ergonomics", says Karl Jung, "is also becoming increasingly important at Marquardt. This involves providing effective relief for those employees who have to handle heavy components for battery management systems, for example." The issue of design that is suitable for production (ProKon) has long since become normal practice at Marquardt too. "We quickly recognized that there's huge potential available, particularly in the early phase of the product emergence process, i. e. during the product development phase", says Karl Jung, describing the corporation's approach. Interdisciplinary teams at Marquardt have been busy identifying assembly problems associated with products before the actual production planning work takes place for about five years now. "It's not possible to make use of all the potential", says Jung, "but we can increase the value added by up to 15 percent if we use ProKon."

TiCon3 has been in use as the corporation's software solution up to now. Marquardt is currently considering a switch to Ticon für SAP. The goal is to handle controlling of all the design measures within the in-house operating system without the need for any interfaces and therefore work much more efficiently.

Picture Copyright:
© Marquardt GmbH