07/21/2021 | Record attendance at MTM China Forum for Industrial Engineering
MTM helps companies design their best productivity
Initiated by MTM ASSOCIATION e. V., MTM (Shanghai) Enterprise Management Consulting Co. Ltd. hosted the "MTM China Forum for Industrial Engineering" on July 8, 2021 as part of the "AHTE 2021 Shanghai International Industrial Assembly and Transmission Technology Exhibition" at the Shanghai New International Exhibition Center. The presentations and round table discussions focused on designing the best productivity. More than 120 IE experts and managers from companies and universities in China actively participated in this forum.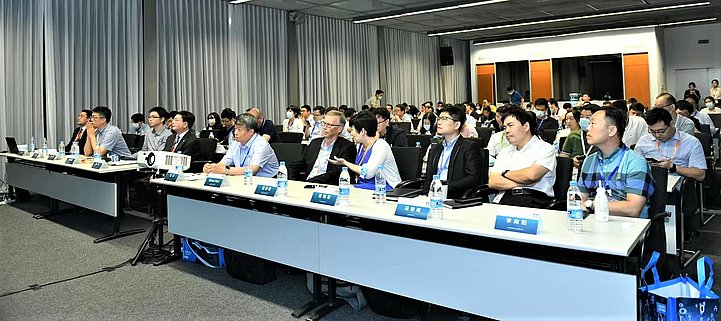 Prof. Dr. Peter KUHLANG, CEO of MTM ASSOCIATION e. V., introduced the MTM ASSOCIATION and the global One-MTM network in his virtual opening speech. Dr. LI Zhen, Managing Director and General Manager of MTM (Shanghai), advanced MTM as an enabler for building the best productivity management system in his presentation.


Oskar HEER, Head of Human Resources (Production and Joint Venture Support) at Daimler Great China, provided insights into the Mercedes-Benz Production Planning System and the MTM application in the company. Prof. Dr. CHENG Ye, former director of the Research Institute of Production Engineering at Tsinghua University, spoke on "The Science of Work: Industrial Revolution, Industrial Culture and Industrial Engineering". Ms. ZHU Min, Project Manager of Production System Design and Lean Digitalization of Hangzhou Bosch Electric Tools, shared her experience on "Application of MTM in Work Design - A New Generation of Electric Hammer Production Line." ZHANG Cheng, IE manager at SAIC-Volkswagen's Changsha plant, introduced the MTM application at SAIC-Volkswagen. JIANG Wei, MTM project manager (Shanghai), talked about productive and healthy work design with MTM.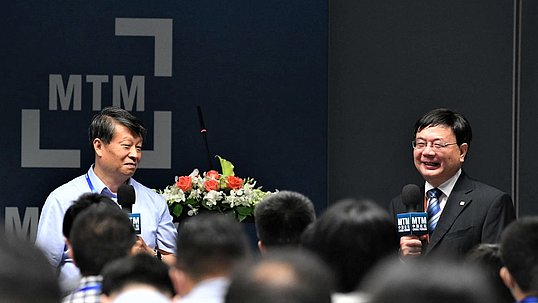 Following the presentations, guests from various industries (automotive, electronics, elevator construction and robotic systems) discussed their insights into the content of this MTM Forum in a round table discussion. They agreed that the successful MTM methodology and use cases sufficiently prove that MTM as an international standard for human work design can systematically support companies in shaping their productivity advantage in the respective industry.

Companies interested in implementing the MTM method standard or further expanding their MTM application will have the opportunity to talk to the experts of the One-MTM partner network in China at the MTM SUMMIT on October 20 and 21, 2021. More info at summit.mtm.org